You know I'm all about laying down that trail of bread crumbs that leads from your social media to your low-ticket offers to your high-ticket offers. But what if nobody ever stumbles onto your trail in the first place?

Then you're wasting your time packing those picnic baskets and swag bags.

Truth bomb—if you don't have an audience, you don't have a business. And if you don't have a business, you don't make a profit. 😩
But how can you get the word out to the people who need your digital products?
🤷 Make friends with the algorithm?
🤷 Schedule everything out in advance?

🤷 Hire a team so you can be everywhere all the time?
🤷 Get on the big platforms and forget about the others?
Not exactly…
You can find tips and tricks everywhere, but I want to boil down the strategy so you don't feel overwhelmed when you're looking at how to make money selling digital products.
(Catch the strategy session I did with Denise Horan of Denise Inspired over in my six-figure Facebook group.)
Let's dive in to what we talked about.
How to build trust with customers online
How weird would it be to ask a complete stranger to come on a hike with you? Especially when you tell that person you've been waiting for them and have some really cool things at the end of the trail…
You probably aren't going to get far with that proposal, let's be honest.
But if you're face is familiar, your name is EVERYWHERE, and people are talking about your authentic, inspiring content… well, that's a different story.
Not so creepy now, are we?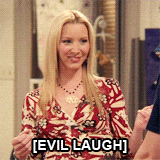 Step 1 to establishing your authority online is to show up and get seen

This is easier said than done. I know. Just when you think you've got a game plan, suddenly your favorite way to show up isn't getting traffic anymore and you have to pivot.
You have so many options and so many opinions about which platforms you should use, how often you should show up, and how you can make the algorithm happy.
So let me ask you…
Where do you like to be? Chances are you can find your ideal customers are hanging out in some of the same places. So if you like to check out Facebook, they probably do too. If you can't get through your morning routine without getting caught up on your favorite youtube subscriptions, they probably can't either.

But don't get overwhelmed. Focus on just a handful of platforms. Because even though it's important to diversify, you can't really be everywhere at once. And if you are, you might be spreading yourself too thin and hurting your street cred with the algorithm and your audience.
Denise suggests diversifying away from platforms that are owned by one company (such as Facebook and Instagram). Try Facebook and Youtube or Instagram and LinkedIn. Just don't put all your sandwiches in one basket, so to speak.
Step 2 is to show up and interact
Whether you are showing up in 1, 2, 3, or 4 different places, the key to getting your business seen is to provide value organically and authentically. And that means interacting with people on their content as well.
Social media planner tools have become really popular these days because they allow you to schedule for months at a time and walk away while you put your social media on auto-pilot.
The reason this doesn't work is three-fold.
You don't bring the same energy to "previously scheduled" posts and videos that you bring when you go live.
The algorithm knows when you set it and forget it. Your traffic will drop.
You don't have that natural reminder to log in, check your messages, and talk to people. And that's where your organic marketing does it's best work.

If you want to build trust, you have to keep your finger on the pulse of your audience and respond to their energy naturally. When you over-plan, you can miss the openings to stay current and provide what your audience needs from you right now.
And even though the algorithm is just a bot, it can sniff out other bots and keep you from increasing your reach when you aren't digging around and staying active in the platform daily.
Plus, you need to get eye-to-eye with your customers. Let them know that you're a human and you understand who they are and what they want.
That doesn't mean you can't create a schedule. Create a copy-paste document so you can free up your time. Even if you batch some videos, post them yourself and then scroll through your feed to make comments.
Step 3 is to get over your fears and go live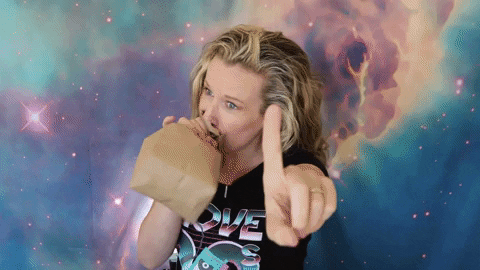 There's something magical that happens with lives on all the platforms, including Instagram reels and TikToks.
If you're a little camera shy, there's definitely pressure to perform well when you hit that go button, but it's a different kind of pressure.
Pros:
You don't have to worry about being perfect because no one expects you to be perfect in a live.
You get to show people you are human because lives help you appear AND BE more authentic. (Overediting can kill the personal vibe.)
The nerves go away the more often you go live, and you'll start to see your energy increase when you shorten the time between lives.
You can even download a replay and create clips to use on other platforms so that you're working smarter not harder. I love win-win situations.
But how often should you go live?
That really depends on your group and you're audience. But Denise suggests that you can't go wrong with 5 days a week.
If you do go live only once week in a Facebook group, for instance, make sure you have a regularly scheduled "live" day. Give it a fun name. Create an event. Make it something your audience looks forward to every week. BE CONSISTENT. And crank up the value so that they never want to miss out on the bombs you'll be dropping.
Make money selling digital products online
Nobody said that it was easy to make friends online, but that's the prerequisite to your digital product launch plan. Just remember to show up authentically wherever you choose to show up. You'll be leading a pack of hungry hikers up the path toward your digital products in no time.
And when you're ready, be sure to check out what to do after product launch over here.

If you're looking to grow your business from 5 to 6 figures, the free Prospect to Profit Challenge starts next week! You'll get the tools and training you need to start working on your LeadBundle™ and use offer stacking to serve your customers and amplify your profits. Sign up right here today!